Orthopedic Spine Surgeon Helping Active Individuals Overcome Neck & Back Injuries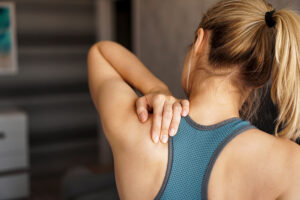 R. Alexander Mohr, MD, is a board-certified, fellowship-trained orthopedic spine surgeon who practices with Advanced Orthopaedics & Sports Medicine. Consistent with his conservative approach to treatment, Dr. Mohr is committed to helping his patients find effective relief from neck and back pain using the least invasive method possible. He offers a full spectrum of the latest treatments—both nonsurgical and surgical—for orthopedic and neurological spine conditions. In many cases, he can suggest more than one option to "help what hurts."
While many of Dr. Mohr's patients benefit from conservative therapies, those who elect surgical treatment can feel completely confident in his care. He specializes in complex spine surgery, including motion preservation surgery, cervical and lumbar disc replacement, microdiscectomy, revision surgery and minimally invasive spinal decompression, instrumentation and fusion. Over the years, he has trained alongside renowned neurosurgeons and acquired extensive expertise, which directly benefits his patients.
Areas Served
Dr. Mohr sees patients from Houston, Texas, and all surrounding areas, including:
During his illustrious career, Dr. Mohr has contributed to the development of several cutting-edge instrumentation procedures. A recognized leader in his field, he regularly instructs orthopedic and neurosurgical fellows, residents and attending surgeons on the latest minimally invasive techniques, such as microsurgery.
In addition to being a respected surgeon, Dr. Mohr is a devoted sports enthusiast, and he enjoys helping athletes and other active individuals recover from spine injuries so they can return to the activities they enjoy. To request a consultation, contact his office today.