Back Surgery Performed in Houston, Cypress & Tomball, TX, by a Fellowship-Trained, Board-Certified Orthopedic Spine Surgeon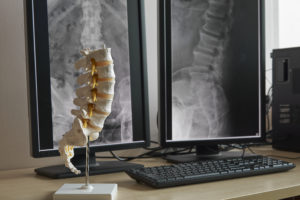 You might be thinking about back surgery if you have severe pain, leg muscle weakness or radiating numbness that has lingered or worsened despite several months of conservative treatment. If you live in Houston, Cypress, Tomball or a nearby Texas area, consider entrusting your spine care to R. Alexander Mohr, MD, a fellowship-trained, board-certified orthopedic spine surgeon at Advanced Orthopaedics & Sports Medicine. Widely known and respected for his surgical expertise and caring bedside manner, Dr. Mohr will sit down with you and discuss your symptoms, review your imaging scans, explain your options, answer your questions and help you feel confident in your treatment decisions.
Back surgery procedures performed by Dr. Mohr
Dr. Mohr always recommends the least invasive surgical approach that he believes will be effective, often incorporating minimally invasive techniques into complex open spine procedures as appropriate. Dr. Mohr's back surgery procedures include:
Minimally invasive anterior, posterior lumbar interbody fusion
Endoscopic microdiscectomy
Midline lumbar interbody fusion (MIDLIF)
Oblique lumbar interbody fusion (OLIF)
How can back surgery relieve painful symptoms?
Unlike conservative treatments such as exercise and medication – which provide relief by masking symptoms – back surgery can actually address symptoms at their source. For instance, Dr. Mohr can surgically remove soft or bony tissue that is pressing against a spinal nerve and disrupting the nerve's function. In addition to localized back pain, a compressed nerve can produce mild to debilitating numbness, muscle weakness and tingling sensations that travel down one or both legs. A surgical procedure can eliminate the underlying cause of these symptoms and improve a patient's quality of life.
Dr. Mohr welcomes new patients from Houston, Cypress and Tomball as well as the surrounding Texas area. If you'd like to discuss back surgery with Dr. Mohr, request a consultation today.